Why don't I get a lot air in some rooms?
This is another question that can be an HVAC riddle, Is your filter clean? Is your Evap. coil dirty? Do you have dampers? A quick affordable HVAC inspection can quickly answer this mystery.
How long does it take fix my air conditioner?
We work on residential HVAC and Commercial HVAC-R, we have the knowledge, and can repair most central air conditioning problems in under 30 minutes.
I set the Thermostat to "Cool" and nothing happens.
If the indoor fan doesn't turn on, (1) check to see if the outdoor condenser is working, if so, you likely have a bad indoor motor, (2) if neither turn on check your breakers, if they're not tripped. (3) you may have an internal HVAC electrical short.
My Thermostat has no lights.
(1) Have you changed the battery? (2) Have you checked your breakers? (3) have you recently replaced your thermostat? Normally the there is a problem with power being supplied to your indoor furnace or air handler.
There is burning smell coming from my vents.
There is only one reason for this one, the indoor motor is failing, turn off your HVAC unit immediately and get service soon. This is a certain fire hazard.
My Fan never turns off.
If your indoor fan never turns off, this can only be an issue with a failed fan relay.
Why Does my A/C run all day?
There are many reasons for this condition, have your refrigerant levels been checked? Is the indoor fan running? The best answer to any HVAC question is professional diagnosis.
The A/C is constantly running but not cooling.
(1) Have you changed the air filter? (2) Have the refrigerant levels been tested? (3) Is the compressor running? (4) Are the coils clean indoor and outdoor?
My Heater turns off early.
Just like the A/C portion, your system must be able to breathe. (1) Have you changed the filter? (2) Is the Evap. coil clean (3) Is the indoor fan running? The usual problem, is trapped heat. but it can also be safety sensor detection.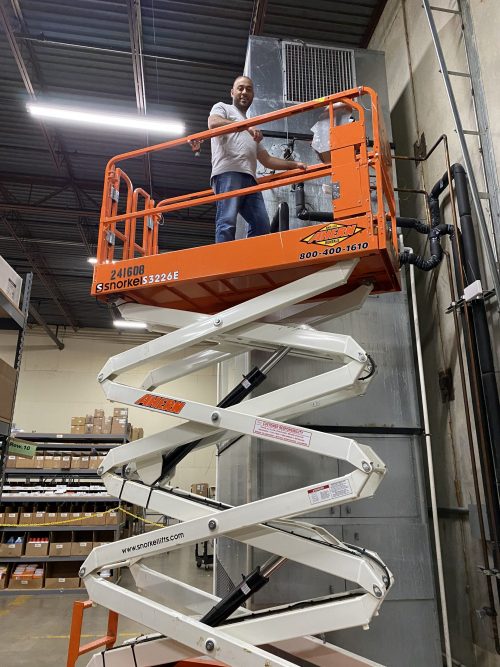 We are ready to serve you